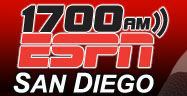 I'm g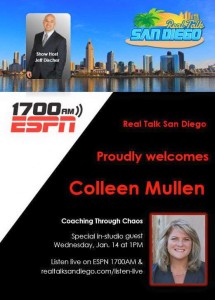 oing to be an in-studio guest on "Real Talk San Diego" this Weds. 1/14/15 from 1-2pm PST.  Ill be talking a bit about what I do and will also be sharing about how to help tend to your emotions through a financial crisis!
http://www.espnradio1700.com/real-talk-san-diego-1-2pm-weekdays/
You can follow Real Talk San Diego on Facebook at: https://www.facebook.com/RealTalkSanDiego
Please Tune In!