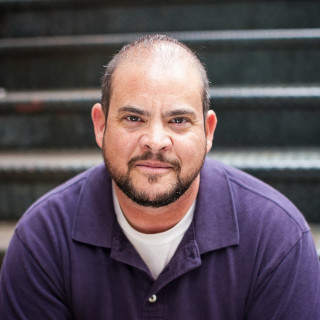 Zander Keig, LCSW
Lic. 73234
(619) 881-0051 ext. 702
Zander has carved out a life through his clinical training, work and life experience that has led him to become one of the foremost subject-matter expert all things pertaining to living and navigating oneself in the transgender community.
Since 1987 Zander has conducted over 400 public presentations on issues related to diversity, nonviolence, cultural humility, trauma-informed care and conflict resolution.
In addition to joining the clinical team at Coaching Through Chaos, Zander concurrently works for a large local healthcare system as a clinical social work case manager on a team serving transgender patients. He is also a designated transgender subject matter expert with National Association of Social Workers and US Department of Veteran Affairs Office of Diversity and Inclusion.
Zander holds a B.A. in speech (Metropolitan State University of Denver, 1999), M.S. in conflict analysis and resolution (Nova Southeastern University, 2002), M.T.S. in theology (Pacific School of Religion, 2004), and M.S.W. in clinical social work (San Diego State University,2012). Zander was recognized in 2011 as Alumnus of the Year for Work Ethic and in 2016 as a Distinguished Alumnus by his alma mater Metropolitan State University of Denver.
Zander is co-editor of Manifest: Transitional Wisdom on Male Privilege (Wilgefortis,2016), Letters for My Brothers: Transitional Wisdom in Retrospect" (Wilgefortis, 2011) and Manning Up: Transsexual Men on Finding Brotherhood, Family & Themselves" (Transgress Press, 2014); co-author of "Transgender Veterans Are Inadequately Understood by Health Care Providers" (Military Medicine Journal, May, 2014); and featured in the 2014 award-winning illustrated documentary "Zanderology."
Zander enjoys his life in beautiful San Diego, CA with his amazing wife. They will be celebrating their fifteenth anniversary in September 2017. In his free time Zander enjoys writing and editing transgender publications, mentoring transgender people early in transition, discovering new places for brunch, and spending time with family.