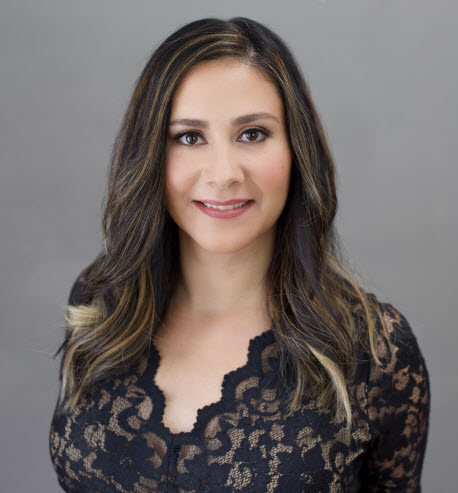 Valerie Holcomb, Licensed Marriage and Family Therapist
MFC#107003  |  (619) 881-0051 ext. 705
Call today to find out about her monthly Parenting Workshops!
Valerie has been helping people transcend their past and live fulfilling lives. She strives to learn what her clients want out of life and help them achieve their goals. In today's society, life can be complex and stressful and many people find it helpful to learn the skills necessary to assist them with managing life's challenges. Valerie is a firm believer that there is hope of a brighter future for everyone that she meets. Her commitment to change, innovation and growth coupled with her empathetic and compassionate approach creates the opportunity for keeping hope alive.
Valerie's teaching background and her own life experiences as a parent and wife have presented her with opportunities to develop meaningful connections with people from a wide array of backgrounds. She has the passion and leadership skills that can make a positive impact on children, adolescents and families. She is a true advocate and believes in empowering clients to make positive choices toward pursuing life goals. Valerie is committed to doing the best that she possibly can to provide a solid therapeutic foundation with the essential tools necessary to help you develop alternative perspectives and move forward in life. She is a compassionate, helping professional who believes in a strengths-based approach with a proven record of helping people regain control of their own lives.
Valerie is a Registered Marriage and Family Therapist Intern. She has been a professional service provider working in the education field since 2007 and in the mental health services field since 2013. As a MFT Intern, Valerie is accruing clinical hours towards her state licensure as a Licensed Marriage and Family Therapist. As with any Coaching Through Chaos pre-licensed professional, Valerie is provided clinical supervision and guidance according the California State Board of Behavioral Sciences regulations. Valerie has accrued over 2,000 clinical experience hours as of April 2016. During that time, she has honed special skills in the areas of Parenting, Depression, Anxiety, Cognitive struggles, Addiction, and Self-Harm.
In her free time, Valerie values her time with her husband and daughters, extended family time and being a playful parent.
Valerie is supervised by Dr. Colleen Mullen, Psy.D, MFC#43476
Education:
M.A. in Marriage and Family Therapy from Brandman University
B.A. in Psychology from San Diego State University, San Diego
Multiple Subject Teaching Credential from Chapman University
Work Experience:
Exodus Recovery AB109-Clinical Case Manager
Alvarado Parkway Behavioral Institute-MFT Trainee
Professional Affiliations:
California Association of Marriage & Family Therapists (CAMFT)
Finances:
Cost per session $120
Sliding Scale: Yes
Accepted Payment Methods: 
Cash, Check, Health Savings Account, Mastercard, Visa