Eric Lovett
 ~ Founder and Executive Director of Urban Street Angels and 8 West, helping homeless youth from around the country, who inhabit the streets of San Diego's seemingly idyllic Ocean Beach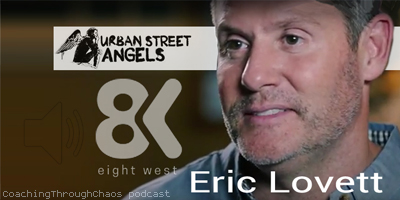 Podcast: Play in new window | Download (36.6MB)
Subscribe: Apple Podcasts | Android | RSS | How to Subscribe
A Sweet-Smelling Old Building?
When you walk into the old building behind the church on Polk Street, yes, it looks like any community center building that could use a face lift.  But then, when you notice the cots in the back corner, and the tables of folded clothes, the welcome signing signs, and the few young smiling faces you know something more happens here.  And then there is the smell of the soap......what? Well, we are at the 8West headquarters.  It may not look like much, but they are doing thing for homeless youth that reaches much farther than the beautiful smell of the soap they make there.
The 8 West company was born out of the Urban Street Angels organization here in San Diego.  The Urban Street Angels have been serving the homeless community here in San Diego.  They go out 8 times per month delivering both food and hygiene kits to people in need.  That's great, right?  Well, they felt they could do more, especially when they were finding that so many of the people in need of their assistance were young adults.  In San Diego, there are over 3,000 homeless young people aged 18-26.  Over 3,000 - just here in San Diego!!! That's tragic!  There are so many paths to homelessness at that age.  It can range from having escaped an abusive household when they were younger, to having lost a job and not being able to support themselves, to having the parents abandon them, to having been raised by a homeless parent, to having "aged out" of the foster care system without knowledge or access to transitional aged youth (TAY) services.
When Eric Lovett, the Founder and Executive Director of Urban Street Angels started noticing this trend of young people living on the streets, he wanted to do more......but what?
8West is born
It started with him opening up his own home to a few of the young men to give them shelter and a place to call home.  Then he would try to connect them to jobs in the community.  This task, however beneficial to those few he could personally assist, was overwhelming when he thought of the need of all the other young people living on the streets.  He wanted to help solve the problem, not patch it with a band-aid.  He knew he needed to help find a way for these young people to not only have a place to call home, but he wanted to be able to provide them with job skills that would be not only practical but would also give them a sense of pride.   He ran through a few different actual business ideas with his colleagues and eventually decided on forming a company that would make beautiful soaps and be contained within a sustainable business model.  Out of this idea, the 8West company was born. The youth would get housing and food and would work at the soap company to learn the trade skills and the business skills they could use in their future life.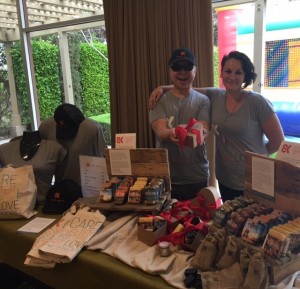 What does the 8 West company look like now?
Through the sales of their soap and some generous donations, they now have 2 homes for the 18-26 year old young people in need.  They can now house 12 young adults- 6 female and 6 male.  Eric also found that there were not a lot of TAY programs that were universally accepting of all people.  He found that there was a strong need for a program that would be welcoming to the LGBT (& all other identifiers) community.  He made sure that 8West was that place.  Once a week, there is an open shelter night where those in need who they just don't have the capacity to house can come and sleep, get some hygiene products, clothing, and dog food (a high percentage of the transitional age youth on the streets have dogs - sometimes for protection, other times for companionship) among other things.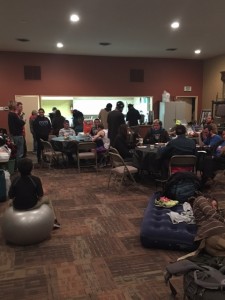 Who makes the soap?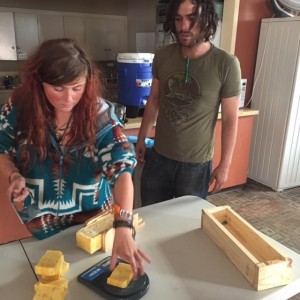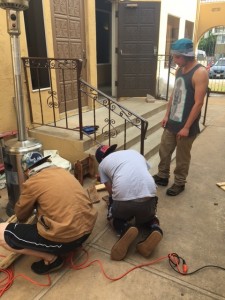 The house residents make the soap a few days a week.  Many of them also hold other community-based jobs as they work on saving money to try to make the most of their 9 month stay in the house.  Each bar of soap is beautifully wrapped with a custom label.  Each soap has a distinct name that is reflective of a San Diego landmark: The Kissing Statue, Sunset Cliffs, Pirates Cove, The Pier, Orchard Avenue, and my personal favorite, Flower Fields.   These young people learn about making the soap, marketing, cost pricing, ordering supplies, distribution and all other aspects that go into this business.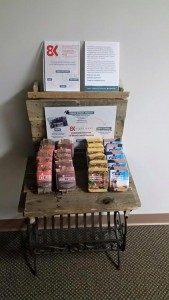 Ending the Problem of Homeless Youth
Eric and his team are on track to continue to open new houses in San Diego, but this progress does not come easy.  He has plans to double the amount of residential beds in the next year.  After that, well, he's love to one day be able to provide housing and skills to ANY homeless youth that needs it.  But it can only happen with community support.  That's where you can come in.  This business survives and grows only through it's soap sales or through direct donations. The shelter is in the same building as where the soap is made.  For now, they are making very good use of the space they have, but as they grow, they will eventually need a larger working facility in which to make the soap.  You can even buy the soap online.  Their online retail shop even includes baseball caps and fashionable canvas tote bags. From a bar of soap to a large contribution, every bit of support helps.
What if your not in San Diego?
In my interview with Eric, he's quick to point out that they are not talking with me only to promote and help 8 West's efforts to end youth homelessness in San Diego.  No, he wants to help raise awareness of the overall problem of the homeless youth in our country.  You may not see them everyday, but know that there are homeless people ages 18-26 in most metropolitan communities.  Eric wants you to become aware of who is living on the streets in your community and what organizations can you connect with in your own community to help end this staggering problem.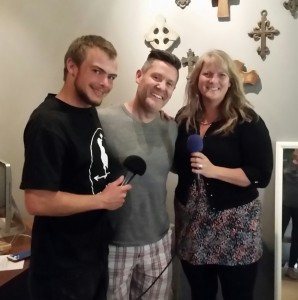 This one's personal for me...
Sometimes we never know how or when we will be struck by emotional lightning.  I was struck the day I discovered the 8West.  I had recently begin talking about some hard times in my young life that caused me to leave home at 17, just before high school graduation (you can listen to that interview here on the School of Psych Podcast).  Due to unfortunate circumstances and no where to turn that felt safe, I ended up homeless and living in my car for about 3 weeks. I was ashamed. I was depressed.  I thought I was worthless.  And that was only my experience of 3 weeks on the street! Imagine the young people who are on the street for months, or even years.  With my own past at the forefront of my recent thoughts, I wanted to find out what was close to me here in San Diego.  I discovered the 8West video on YouTube.  I knew, that moment, that I needed to get involved with this organization.  I emailed them through their website at about 6:30am.  Eric responded almost immediately.  When we met, I couldn't help but feel choked up for the girl I was at 17 with no one to turn to.  I wished there was a place I could've escaped to. Knowing that 8 West exists here in my own community is healing for me personally - to know that our culture has evolved enough to recognize that these types of programs are necessary.  They are problem solving in ways not thought of before.  Here at Coaching Through Chaos, I've made it my personal mission to help support them in any way I can - to give them a voice through the podcast interview, to help fund raise through sales of the soaps in my office, and to enlist my team of clinicians to donate time and services as needed to the young adults in the program.  I feel compelled to help.
I hope this interview inspires you to help in your own way in your community.
Resources:
2.  The 8West YouTube video that inspired me to contact them.
3.  Urban Street Angels Website
4.  An Article by the government research agency SAMHSA discussing the pervasive problem of homeless Youth in the United States: The Hidden Homeless
---
Amazon has selected the following suggestions that may also interest you