Jared DeFife, PhD
 ~ the host of the School Of Psych podcast joins us today for a reciprocal interview in which he talks about his path, his practice and his podcast.  Meanwhile, over at the School of Psych podcast, you can hear his interview with Dr Mullen.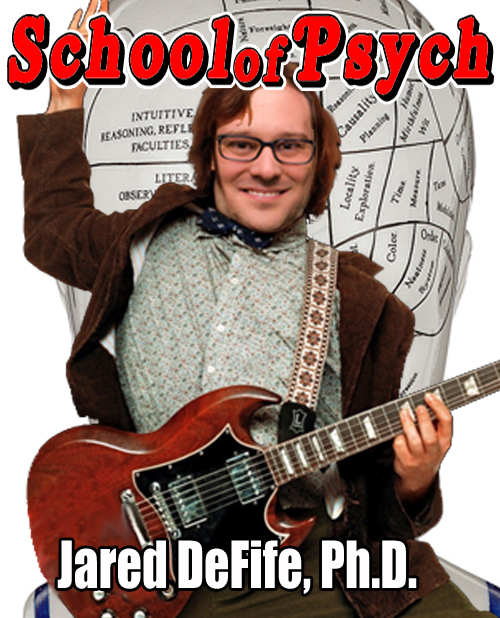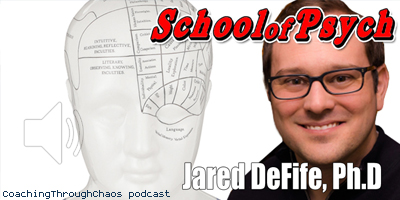 Podcast: Play in new window | Download (62.1MB)

Subscribe: Apple Podcasts | Android | RSS | How to Subscribe

Machine Transcript & Video:YouTube


On the School of Psych Podcast, Jared brings his listeners captivating interviews of people who have a deep knowledge of psychology, culture, and have a perspective worth sharing.  In his private practice Dynamic Counseling & Consulting in Atlanta Georgia, Jared focuses his work on helping his clients recover from heartbreak.  Jared feels a deep connection to people who feel their emotions deeply, and can be preoccupied with a relationship.  His passion is helping his clients overcome uncertainty and ambivalence in their relationships and break free from destructive self-doubts and self-criticism.
The school of Psych Podcast has been in the Top 10 of  iTunes Science & Medicine New  Noteworthy category since it launched January 2016.  It was a pleasure to interview Jared to find out more about this go-getting supporter of the brokenhearted.
Jared is a rock star!
In this interview you'll hear how Jared:
felt the weight of the world on his shoulders
learned early on about heartbreak and how that now informs his clinical work
thought he was going down one career path, then made a sharp turn in a different direction
decided to become a therapist
stepped out of the lab and into the clinical setting
the push back from the academic world regarding his decision
who would be Jared's ideal client
what you can expect from School of Psych Podcast
Over on School of Psych Podcast
Jared interviewed me about childhood experiences that influenced how I work with my clients and how I made the decision to become a therapist.  I speak about being abused and scapegoated as a child, how I used music and exercise as a form of escapism, how I coped, and the 1 person that taught me that my instincts to protect myself were probably going to save my life.  I don't spend a lot of time sharing my own personal story publicly.  This was a bold step in speaking about my own struggles and inner resiliency.  So many things influenced my experience - I do hope you go over to School of Psych to check out my story!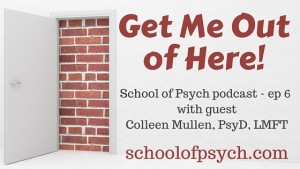 Where's Jared?
The School of Psych Podcast can be found on iTunes and at SchoolofPsych.com
Follow Jared on Facebook  (facebook.com/schoolofpsych) and Twitter (@schoolofpsych)
If you're in the  Atlanta area and want Jared to help you with your heartbreak or other relationship struggle you can find him at DCCAtlanta.com