In this Quadcast Podcast spectacular, @DrColleenMullen joins @QuadFatherMFT again for episode #112 where they talk about Inside Out...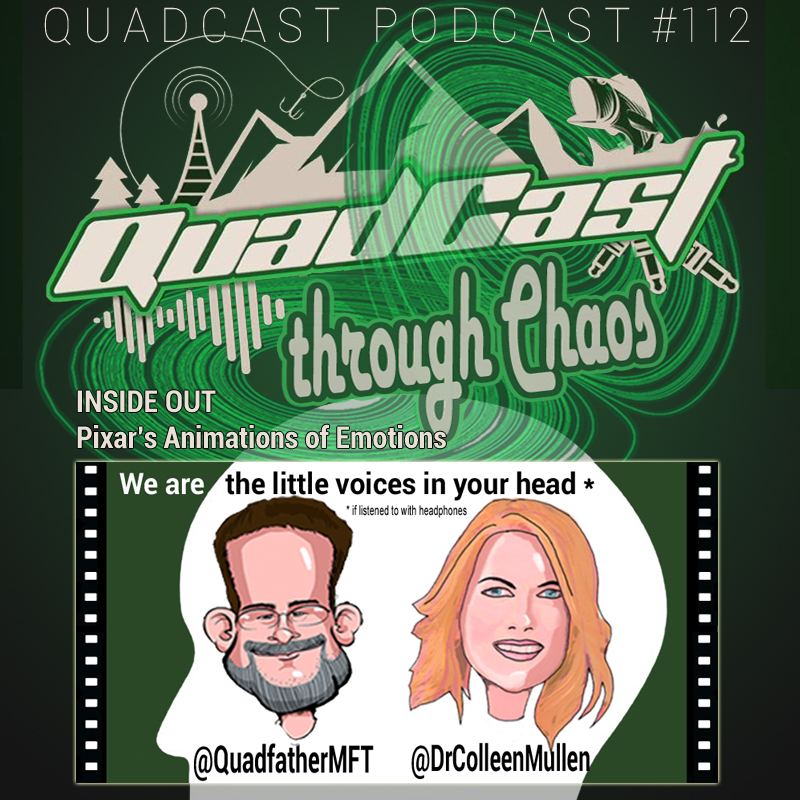 Podcast: Play in new window | Download (85.6MB)
Subscribe: Apple Podcasts | Android | RSS | How to Subscribe
How accurately does this move capture the emotional interplay within our minds. The discussion touches on what can happen to us if we are not aware of our feelings and if we don't share our deeper feelings with the people in our lives. How to improve our day to day life by being aware of and honoring our own emotional experience and process.
If you want to enjoy more of the Quadfather, head over to his facebook page where you can hear more quadcasts...
---
Amazon has selected the following titles that may also interest you